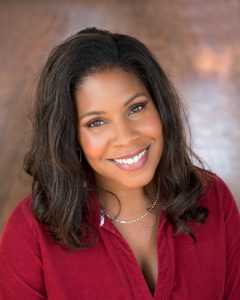 Photography by Imagine Photography
An author of speculative fiction novels, short stories, and children's books, Cerece Rennie Murphy founded the webzine and newsletter Nazaru in 2016 to share her love for and showcase the best in indie science fiction and fantasy books, comics, and culture. In response to the disproportionate effects of COVID-19 on BIPOC creators, she launched Virtuous Con in 2021. The sci-fi and comic culture convention brings fans together with authors, artists, comic book creators, and craftsmen in a virtual and "virtuous circle of mutual respect, admiration, genuine caring, and generosity," as the website describes. Recognizing that cost can be a barrier, Murphy has kept the fees affordable through the use of corporate and private sponsorships.
Murphy's platform has expanded beyond its initial scope to include summer workshops on craft and has set the stage for bold new voices to emerge in art, media, and print. She has used her fifteen years of experience in program development, management, and fundraising in the community and international development arenas to make a difference and offer something new and valuable to the SF community.
Christine Taylor-Butler, SFWA Director-At-Large, remarks, "Cerece Rennie Murphy's work in the community showcases how a single individual can expand opportunities for inclusivity in science fiction. The science fiction community continues to reap the benefits from her efforts."