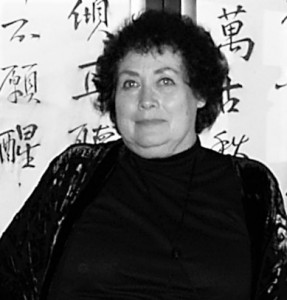 C. J. Cherryh
Named a Grand Master in 2015
The Science Fiction and Fantasy Writers of America (SFWA, Inc.) is pleased to announce that C. J. Cherryh (born September 1, 1942) has been named the 32nd Damon Knight Grand Master for her contributions to the literature of Science Fiction and Fantasy.
The Damon Knight Memorial Grand Master Award is given by SFWA for "lifetime achievement in science fiction and/or fantasy." It is named after the author Damon Knight, SFWA's founder and the organization's 13th Grand Master. Cherryh joins the Grand Master ranks alongside such legends as Gene Wolfe, Anne McCaffrey, Ursula K. LeGuin, Isaac Asimov, Ray Bradbury, and Joe Haldeman.
C.J. Cherryh won the John W. Campbell Award for Best New Writer in 1977 and three Hugo Awards, including the Best Novel Award for Cyteen and Downbelow Station. In 1998, Cherryh was the Guest of Honor at the World Science Fiction Convention. In addition to her Hugo winning works, Cherryh is the author of The Faded Sun series, the long-running Foreigner series, and the Chanur books. Her writing spans the breadth from space opera to historical fantasy.
"I never expected this. I'm honored to join the ranks of so many illustrious writers. I have a lot of books left to write, a lot of books I want to write, stories I want to tell. I thank my publishers, who keep me in print—I thank my agent, as well. I thank everybody, profoundly, who gives me the chance to do that. And I plan to keep the books coming." – C.J. Cherryh
"As a longtime reader and re-reader of Cherryh's works, I am thrilled beyond measure to be able to recognize her contribution to the field in this way. She is a master of long-running series involving worlds and characters that the reader can visit and revisit with a true sense of wonder each and every time." – SFWA President, Cat Rambo