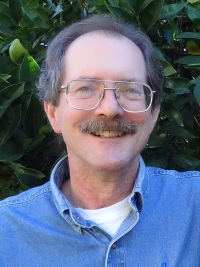 Kevin O'Donnell, Jr. (1950-2012) published 10 novels and more than 70 short stories in magazines as diverse as Analog and Alfred Hitchcock's Mystery Magazine. He began publishing with "The Hand is Quicker" in 1973 and his first two novels were published in 1979. O'Donnell was very active as a volunteer for SFWA in various capacities for more than 20 years. O'Donnell frequently helped with the early SFWA website. He chaired the Nebula Award Committee from 1990 until 1998. He worked as volunteer Business Manager of The Bulletin from October 1994 until July 1998, turning it from a publication with very few subscribers into one that paid for itself. He served as Chairman of SFWA's Grievance Committee, widely regarded as SFWA's most demanding volunteer position, for six years, training a number of successors and reforming its procedures, many of which are still in place today. Every time he took on a job for SFWA, he made a tremendous difference.
O'Donnell contributed to SFWA in many other ways, as well. Throughout the nineties, he pushed for better governance of SFWA and it was at his insistence that in 1998 SFWA first purchased Directors and Officers insurance. In 1993, he wrote a seminal article on the economics of publishing for the SFWA Bulletin, "How Thor Power Hammered Publishing", which explained why backlisted books were disappearing from warehouses. When the list of Officers and Volunteers that was published in each issue of the Bulletin wasn't being regularly updated, he took on the job from 2006 to 2010. Although O'Donnell never served on SFWA's Board of Directors, he was invited to participate at the 2009 SFWA Commission Meeting to advise SFWA on transitioning from a 501(c)6 non-profit to its current 501(c)(3) status.
The Service to SFWA Award was first presented at the 1995 Nebula Awards. O'Donnell received the Service to SFWA Award at the 2004 Nebula Awards, and it was renamed in his honor after his death in 2012.