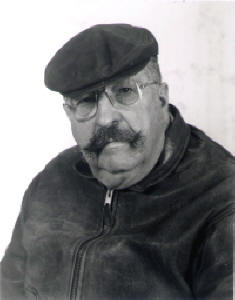 Gene Wolfe
Named a Grand Master in 2012
Gene Rodman Wolfe (May 7, 1931 – April 14, 2019) was an American science fiction and fantasy writer. He was noted for his dense, allusive prose as well as the strong influence of his Catholic faith. He also was a prolific short-story writer and novelist and won many science fiction and fantasy literary awards.
Wolfe is most famous for The Book of the New Sun (four volumes, 1980–83), the first part of his Solar Cycle. In 1998, Locus magazine ranked it third-best fantasy novel before 1990, based on a poll of subscribers that considered it and several other series as single entries.
Wolfe was highly regarded by critics and fellow writers, and considered by many to be one of the best living science fiction authors. Indeed, he has sometimes been called the best living American writer regardless of genre. Award-winning science fiction author Michael Swanwick has said: "Gene Wolfe is the greatest writer in the English language alive today. Let me repeat that: Gene Wolfe is the greatest writer in the English language alive today! I mean it. Shakespeare was a better stylist, Melville was more important to American letters, and Charles Dickens had a defter hand at creating characters. But among living writers, there is nobody who can even approach Gene Wolfe for brilliance of prose, clarity of thought, and depth in meaning." Among others, writers Neil Gaiman and Patrick O'Leary have credited Wolfe for inspiration.
Wolfe won the World Fantasy Award for Life Achievement in 1996, a judged award at the annual World Fantasy Convention. He was inducted by the Science Fiction Hall of Fame in 2007. The Science Fiction and Fantasy Writers of America named him its 29th SFWA Grand Master in December 2012; the annual Damon Knight Memorial Grand Master Award was presented to Wolfe during Nebula Awards® weekend, May 16–19, 2013.