SFWA Announces 2020 Kate Wilhelm Solstice Award
March 10th, 2020
Kate Wilhelm Solstice Award To Be Presented to John Picacio and David Gaughran
The Science Fiction and Fantasy Writers of America (SFWA, Inc.) is pleased to announce that the Kate Wilhelm Solstice Award will be presented to John Picacio and David Gaughran at the 55th Annual SFWA Nebula Awards.
The Kate Wilhelm Solstice Award is given by SFWA for distinguished contributions to the science fiction and fantasy community. Picacio and Gaughran join the ranks of previous Solstice Award winners, including Octavia E. Butler, James Tiptree, Jr., and Carl Sagan. The award will be presented at the SFWA Nebula Conference in Woodland Hills, CA, May 28th-31st, 2020.
John Picacio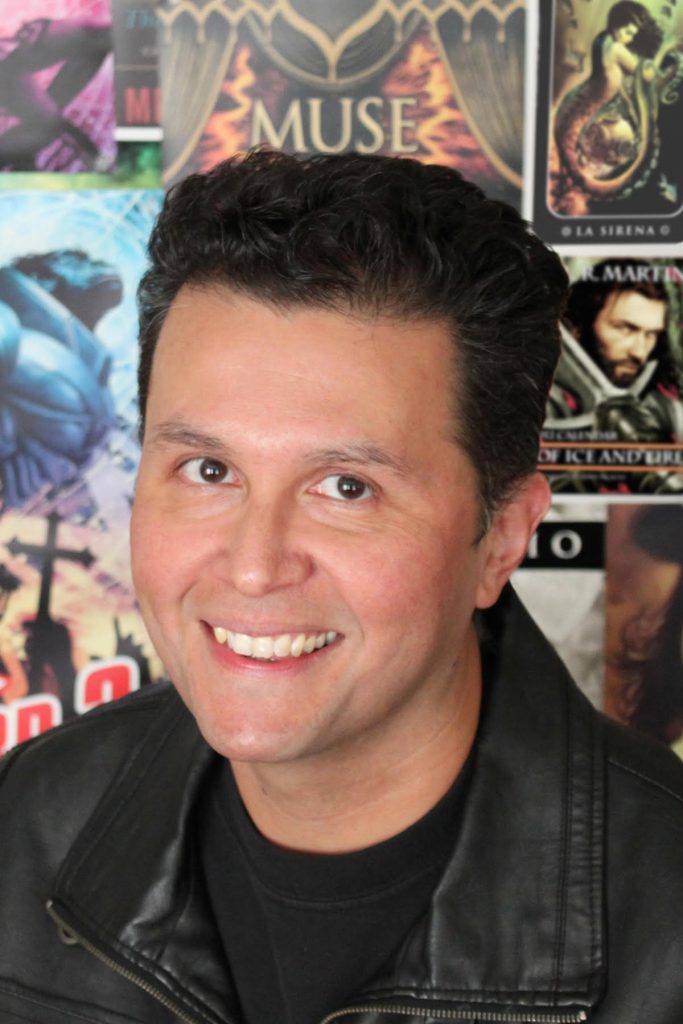 John Picacio is an award winning artist whose work can be seen on many science fiction and fantasy novels. He has produced art for the Loteria Grande cards series, a re-imagineering of the classic Mexican game of chance, which is published by his imprint Lone Boy. In 2018, upon realizing he was the first Mexicanx creator to be honored as a WorldconGuest of Honor, Picacio founded the Mexicanx initiative to help open up Worldcon, and eventually other science fiction and fantasy events, to other Mexicanx professionals and fans. Picacio has been named a recipient of the Solstice Award for his efforts to make science fiction more accessible to underrepresented creators and fans.
SFWA President Mary Robinette Kowal has noted about Picacio, "The work that John Picacio has done with the Mexicanx Initiative started as an effort for one conference and has had ripple effects through the field of science-fiction and fantasy. His on-going outreach is encouraging new voices to enter the community making SFF more vibrant than ever."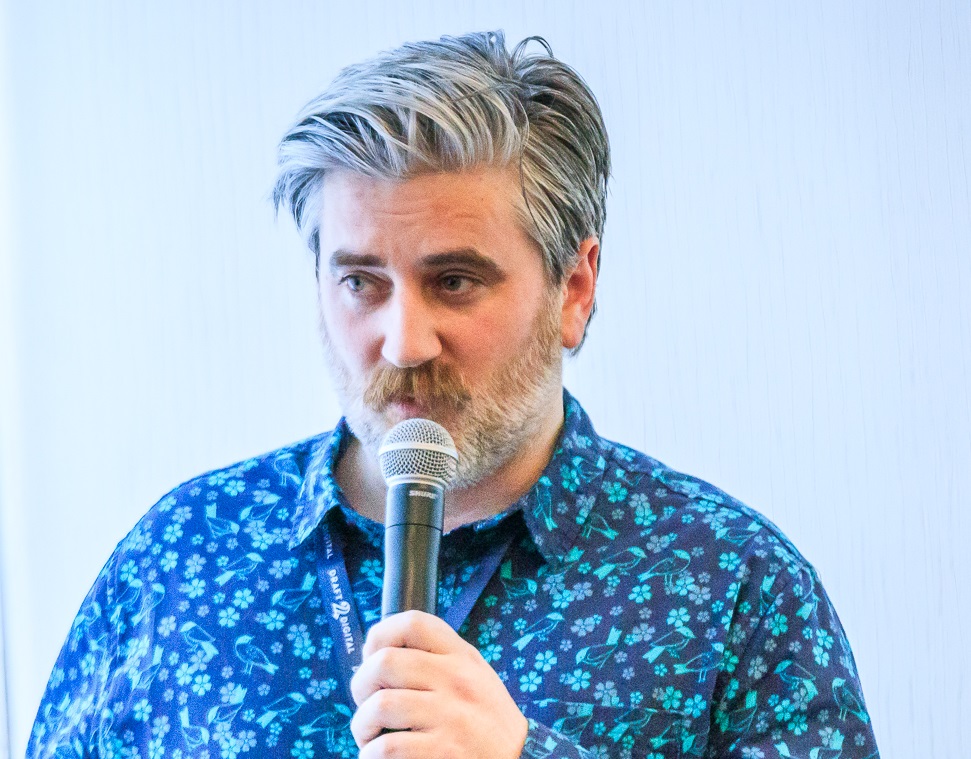 David Gaughran
David Gaughran is the author of several historical fantasies
which he successfully self-published. He took his experience with marketing his work and began to share it with other authors, publishing a number of marketing books which are targeted at the self-published and independent authors. He has also used his skills to create giant marketing campaigns for several authors and has run workshops, written blogs, and otherwise helped other self-published authors to achieve success.
SFWA President Mary Robinette Kowal has noted about Gaughran, "David Gaughran has been doing yeoman's work for years, alerting indie writers about predatory schemes and warning them about changes in independent publishing. His work makes the science-fiction and fantasy landscape safer for writers."
The Nebula Awards will be presented during the annual SFWA Nebula Conference, which will run from May 28th– 31stand feature a series of seminars and panel discussions on the craft and business of writing, SFWA's annual business meeting, and receptions. On May 31st, a mass autograph session will take place at Warner Center Marriott Woodland Hills and is open to the public.
The Nebula Awards, presented annually, recognize the best works of science fiction and fantasy published in the United States as selected by members of the Science Fiction and Fantasy Writers of America. The first Nebula Awards were presented in 1966.
The Nebula Awards include four fiction awards, a game writing award, the Bradbury Award for Outstanding Dramatic Presentation, and the Andre Norton Nebula Award for Middle Grade and Young Adult Fiction. SFWA also administers the Kate Wilhelm Solstice Award, the Kevin O'Donnell, Jr. Service to SFWA Award, and the Damon Knight Memorial Grand Master Award.