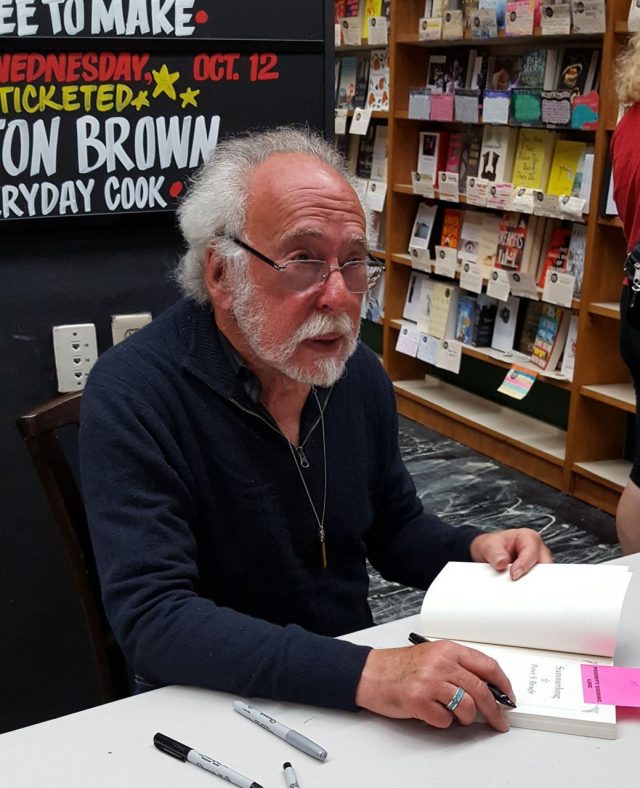 Peter S. Beagle
Named a Grand Master in 2017
Science Fiction and Fantasy Writers of America (SFWA) is pleased to announce that Peter S. Beagle (born April 20, 1939) has been named the 34th Damon Knight Grand Master for his contributions to the literature of Science Fiction and Fantasy.
The Damon Knight Memorial Grand Master Award is given by SFWA for "lifetime achievement in science fiction and/or fantasy." Beagle joins the Grand Master ranks alongside such legends as C. J. Cherryh, Anne McCaffrey, Ursula K. LeGuin, Isaac Asimov, Ray Bradbury, and Joe Haldeman. The award will be presented at the 52nd Annual Nebula Awards® Weekend in Pittsburgh, PA, May 17-20, 2018.
Beagle may be best known for his novel The Last Unicorn, and has also explored our fascination with the mythical in The Innkeeper's Song, A Fine and Private Place, and a wide variety of short fiction. Beagle won the Hugo and the Nebula Award for his 2005 novelette "Two Hearts." He has won the Mythopoeic Award for his novels The Folk of the Air and Tamsin. He was nominated for a Hugo for his adaptation of J.R.R. Tolkien's The Lord of the Rings for Ralph Bakshi's animated version and wrote the screenplay for the Star Trek: The Next Generation episode "Sarek."
SFWA PRESIDENT, CAT RAMBO
Peter Beagle's work has been the gateway for multitudes of fantasy readers, but also writers as well, including myself. His work shines a light on the human heart and its beauties even when that heart is flawed and wanting, showing how that beauty arises from such imperfect conditions. Beagle unquestionably belongs among the greats, and I count it a privilege to invite him to be the next SFWA Damon Knight Memorial Grand Master.​